---
We're excited to announce the release of the ZloViewer Windows Application v0.9.0 and the ZloTF2 Add-on v0.6.0. The ZloTF2 add-on allows you to create and use your own Tensorflow 2 Object Detection and Image Classification models in a streamlined, easy manner either locally or in the cloud. Video tutorials to come soon! Download
here
---
New Feature: Face Cloaking has been added to the Windows Application -- protect yourself from AI Facial Recognition. This is an implementation of
this algorithm.
To use, from the thumbnail view right click on selected images and choose "Cloak Faces from AI" or using the share tool choose to cloak faces!
---
---
---
---
ZloViewer in action: Let's organize
192 GB of Media
using the Windows App. This tutorial goes into detail on how to get the most out of our windows application.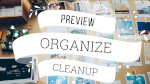 ---
Our web based tutorials are now
LIVE.
Learn the basics of using ZloViewer on the web in this collection of 14 videos.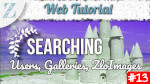 ---
ZloViewer now supports embedding and redirecting ZloImages.
Learn more
---
Check out the 12 pre-release demos of the ZloViewer Windows App!
Learn more
---
ZloViewer now natively supports adding Creative Commons and custom copyright notices to your ZloImages under the 'more' menu.
Learn More